I have decided that I want to start writing a blog -- you know, chronicling my experiences and publishing my thoughts on all of the issues that matter to me. It's not that I expect anyone to read or care about what I have to say, I just want to feel like people read and care about what I say. This is actually something I have wanted to do for a while, but I have had a hard time getting started. So, here I am, getting started.
We'll start with the cool things that have happened in my life recently. First of all, I have just come back from being underway (at sea) for 3 weeks. I should have known that being in the Navy would put me out to see more than I would be at home, but I digress. Two really awesome developments occurred while I was gone, both having to do with Japan. (Well, there was another event as well, but I could not enjoy it until I returned home).
Firstly, we had a special visitor on board for about a week. No, it wasn't George H W Bush -- he will be going underway with us next month. It was 東野俊英 (Captain Toshihide Higashino) of the Japan Air Self Defense Force. He is a flight surgeon studying medicine on naval aviation platforms (such as our aircraft carrier) in a kind of personnel exchange program between the United States Navy and Japan. Now, I wasn't going to let the opportunity to practice conversing in Japanese go to waste, so I paid medical a visit several times to talk with him. Surprisingly, I was doing alright speaking in Japanese, although I had to say 「もう一度言ってください。」(Please repeat that) and 「もう遅く話してください。」(Please speak more slowly) quite a lot. I think after studying Japanese at Yamasa, my speaking and listening ability will become significantly better.
Nagoya Castle, which is close to where I will be staying.
Which brings me to the second event of pure awesome. My leave request to study at the Yamasa Institute in Okazaki, Japan for 32 days has been approved! I will be in Japan from July 16 through August 16 to study in the SILAC program (the Short Intensive Language Acquisition Course). For those of you who do not know about Yamasa, it is an extremely well-reviewed language school in a small town outside of Nagoya, Japan. You can find out more about it at
Yamasa's website
or by reading one of the many student blogs out there about the school. This trip is part of the reason that I wanted to start writing; I want to report my experiences when I finally do go to Japan.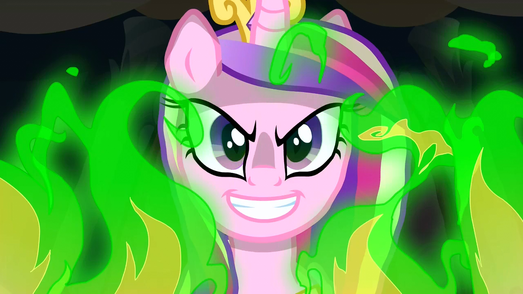 You will be sorry.
Lastly, while I was gone the season 2 finale for My Little Pony: Friendship is Magic aired. I was upset that I wouldn't get to watch it until returning home, so I was really excited when I finally got to watch the 2-episode special (3 weeks late...). The finale was absolutely epic, and really showcases the writing and animation talent behind the show. Most notably, however, was Daniel Ingram's original song "This Day Aria", which was one of the best villain songs I have ever heard. It is right up there with Scar's song from The Lion King and "Mother Knows Best" from Tangled. It is no surprise that two of the songs from this season have been nominated for a Daytime Emmy. I've included the Youtube video for the song, but I wouldn't watch it if you plan on seeing the episode.
Well, that is all for today. This is really long for a first post, but I guess the beginning is when most people would have the most to say.